Contacting Plotworld
Whilst we're a web based company, we do have a human side and we are always keen to help whenever we can. We can't offer personalised offline searches, after all, that's what our website is for, but if you have a technical problem with the website or would like to speak to us about advertising land, listing your business or service on our websites, please do not hesitate to contact us.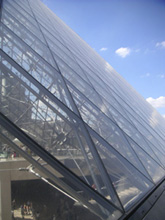 All Enquiries:
General Enquiries Form:
This form is designed to make it easy for you to contact us by email if you are away from your normal computer and therefore do not have access to your normal email software (e.g. Outlook, Pegasus Mail etc). Simply complete the form and submit it. Your enquiry /comments will be sent to our staff who will respond as soon as possible.

If you would like us to respond, please don't forget to include your email address or telephone number!