Living Abroad - Helpful Hints & Tips for that building plot overseas
It's not easy knowing which way to turn, what to do when and who to speak to during the early stages of a move to the sunshine, let alone a self-build abroad.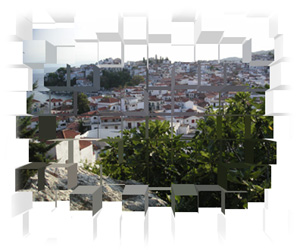 To be honest, it isn't really any easier as your project nears completion, so we thought it might be helpful to offer you some plain and simple advice from the experts, and perhaps offer a few useful contacts along the way.
We are currently building a repository of articles and contacts that we believe you'll find useful. The articles are anything from real-life stories of existing relocations and self-build projects from around the world, which will provide a fascinating insight into the joys and pitfalls you're likely to encounter along the way! Most importantly we are creating an information guide for each country you're likely to relocate to. The articles are written by experts, often leading real estate agents in the respective country. Please keep checking back for the latest articles.
If you have written an article you would like included in this section, or you wish to provide a guide to any country not yet listed, please use the contact us section to get in touch! We will consider every article, web site and contact! Full credit is given to any company or individual who writes an article for us, including a link back to your website!
Information about the Country
Please note that we have provided these links without warranty, all external links are outside of PlotWorld's control. Any information provided within this web site is purely for guidance only and should not be solely relied upon. Self-builds should always be fully researched from different sources.