Useful Links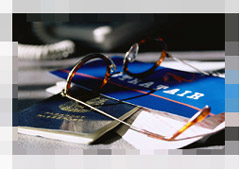 We thought that we'd try and take the trouble out of finding well priced flights, car rental, travel insurance, removal services etc. All the things you're likely to need when you are planning your trip abroad to view plots, land, renovations or conversions you have marked as interesting, to check up on the progress of your self-build or renovation, to travel back and forth to your new investment, holiday home or permanent residence or even if you just fancy a break from it all!
We've broken this section down into relevant pages, for example we've dedicated a section to flights, another to travel insurance, another to car rental and so on. Simple click on the section you would like to view and there will be a list of companies offering products and services that may be of interest to you.
Flights
Car Rental
Travel Insurance
Hotels

General Links
(e.g. solicitors, lawyers, estate agents,
currency exchange, etc)
Advertise Your Business with PlotWorld!
Are you interested in having your business or service listed on our Useful Links pages? If so, please contact us as soon as possible to be visible to thousands of PlotWorld visitors. We are especially keen to list specialist overseas lawyers / solicitors, architects, building firms and expat services as we receive many enquiries about such services.